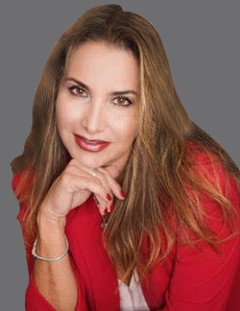 Sara Boidi
---
Specialties: Buyer's agent, Listing agent, Short-Sale, Consulting
Sara Boidi was born Caracas, Venezuela and transitioned to South Florida over 12 years ago. What this means for you is that Sara has knowledge and the experience needed for a real estate agent to truly sympathize with her client and her client's needs. Sara has Bachelor of Science in Education and Biology, and Marketing Specialization. She has more than 12 years of experience in marketing, giving her a very unique and useful perspective in the world of real estate, enabling her to properly market each home and find a perfect client for it. It is because of this Sara knows she can help you. Her individual characteristics of working hard, never giving up, ambition and determination combined with her vast knowledge of marketing and real estate make her perfect agent to help you to find whatever you may looking for. She speaks Languages Spanish, English and Italian able to help you in your own language.
Sara is ventures into the world of Real Estate because of her passioned personality, and her professional background in Marketing and Sales makes a perfect combination. Sara enjoys being a matchmaker where she introduces people to houses until they fall in love with one and then she takes care of bringing them together. Sara enjoys relationships with people, making friendships and maintaining them for life. The same thing happens with her clients they end up being her friends since Sara has ability to learn the tastes and personalities of each of her clients achieving great empathy with each client and their families. No matter the real estate need, Sara is there to make it happen.
Sara never fails to bring her positivity and efficiency to her clients and her coworkers. Sara's clients have described her as caring, considerate, creative and ambitious, always spreading and creating smiles everywhere she goes.
The most important way to feel comfortable when choosing a real estate professional is feeling a great level of trust and confidence from that person. You will feel that from the moment you meet Sara Boidi.